Visit
Our intent at ONX Wines is to farm sustainably, craft artfully, and host graciously.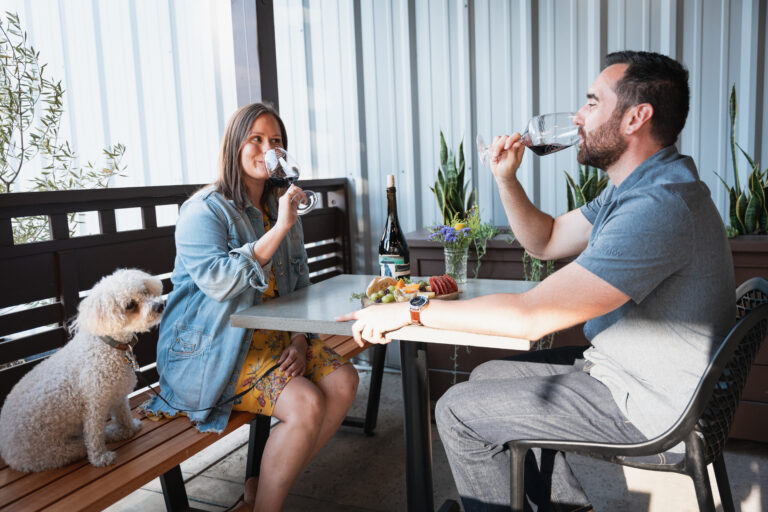 Tasting Room & Winery
The ONX Tin City tasting room expands access to our wines, connecting people to the agricultural foundations we respect, our day-to-day interactions with the natural world, and the oh-so-sublime joy of a well-crafted wine.
Vineyard Experiences
Our 127-acre benchland vineyard is home to complex soils, views of the historic Santa Rita Creek, and some of the most dynamic temperature swings in the Paso Robles AVA. Located in the Templeton Gap District, it has 63 acres planted with 19 different varieties.
Briarwood

Experience the beauty and tranquility of wine country at Briarwood Cottage. Briarwood Cottage & Apartment can accommodate up to 10 people.

Clark House

Escape to the breathtaking ONX Estate Vineyard and indulge in rest and relaxation at the newly opened Clark House. The house and apartment combined can accommodate up to 12 people.

Kiler Canyon Ranch

Immerse yourself in the serenity of wine country with stunning vineyard views and rolling hills at the Kiler Canyon Ranch. The ranch and apartment combined can accommodate up to 8 people.